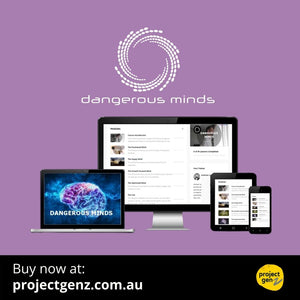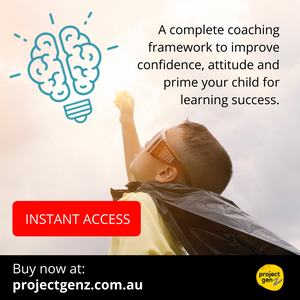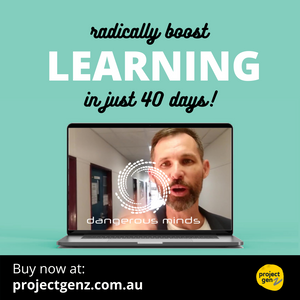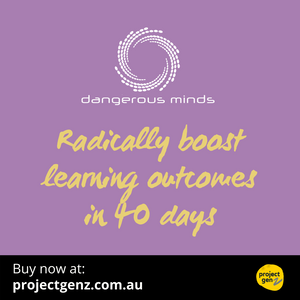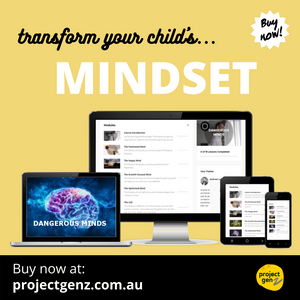 Dangerous Minds is a 40-day, action-packed online coaching framework to guide your kids through a series of scientifically proven processes that will help them to learn!

This program will;
Boost your kids mood and creativity
Improve and strengthen your child's relationships,
Improve concentration and memory
Reframe the way your kids look at learning forever (they will start to enjoy it!)
Dig deeper into what is that special 'something' that your kids are called to bring to the world.
The program is super simple to follow and is run online over 40 days.  Your family will have 
access to our awesome online learning platform and each day your kids will be given short 10-20 guided exercises and video lessons, PLUS a printable workbook to follow to complete the program and start their journey to success!!
This program includes 5 modules;
The Positioned Mind
The Happy Mind
The Growth Focused Mind
The Optimised Mind
The Call
Parents.. Have the option of being involved in the program with your children, or simply give your kids access and they can complete the program independently.  Age 10-18yrs.
Dangerous Minds is produced by experienced life coach and youth mentor, Andrew Lord from Blueprint Life Coaching.
Dangerous Minds is backed by a 14-day, money-back guarantee.
Enrol today and join the growing community of 21st century learners who are priming themselves for success.