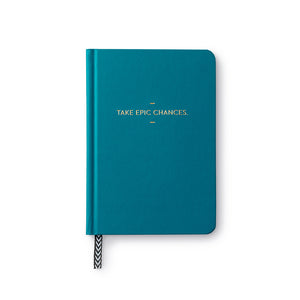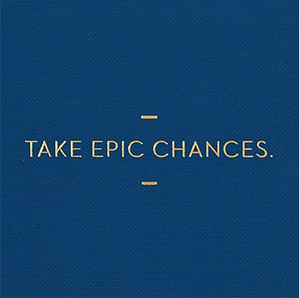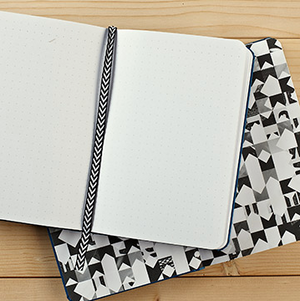 Take Epic Chances with this bright, bold notebook with gold foil-stamping and a clean, modern look.
Taking a risk to achieve a goal requires courage to face the fear of uncertainty. No matter the outcome, either way, we grow through the process and become more resilient and confident. Better yet, building those skills helps in taking more risks and improves the chances of achieving future goals.
Our 'Take Epic Chances' notebook will help you face your fears and remind you to take a chance!

hard-cover with ribbon
6.25"H x 4.31"W
144 dotted pages
Printed with soy ink on FSC(R)-certified paper