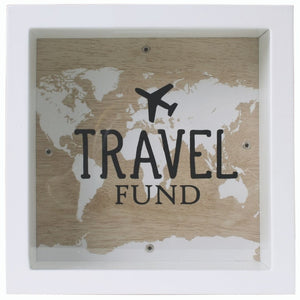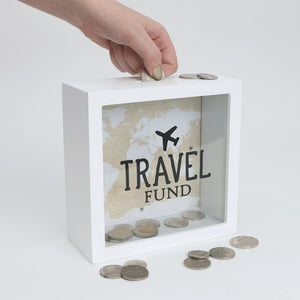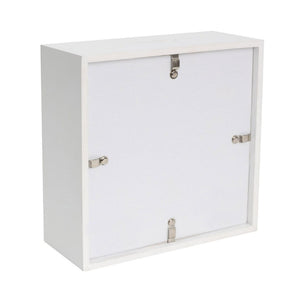 This Travel Fund money box is perfect for intrepid travellers, explorers and those who just want to 'get away' from it all.
If you love to travel, explore and simply dream of stepping foot in a new place, then this is the money box for you.
The Travel Fund is a unique and meaningful gift or a great way to collect and save coins for whatever it is you dream of.

Features:
Unique money box design
'Travel Fund' print
Clear panel to watch savings grow
Four secure latches on the back
Measurements: 18cm x 18cm
Made from: Wood
Colour: White