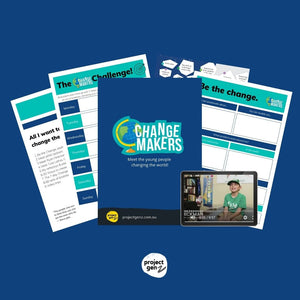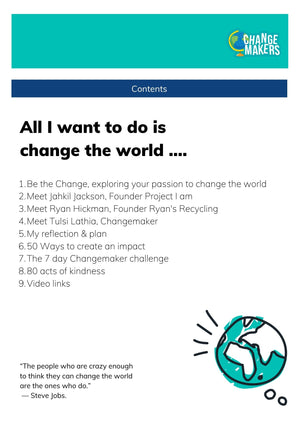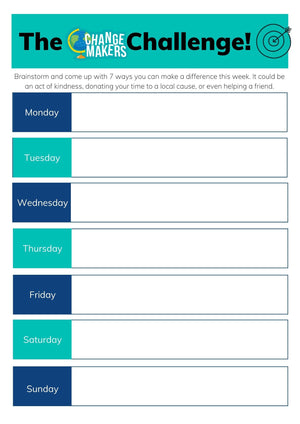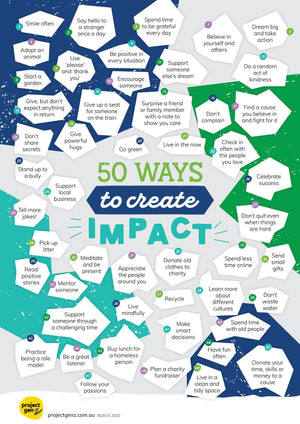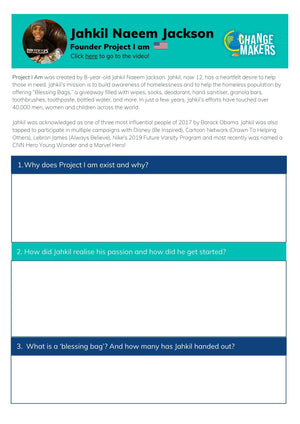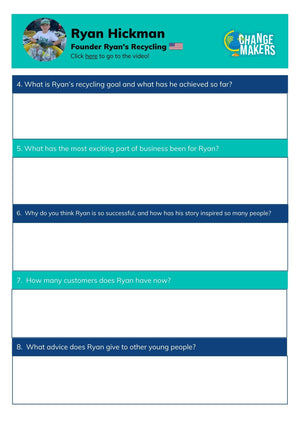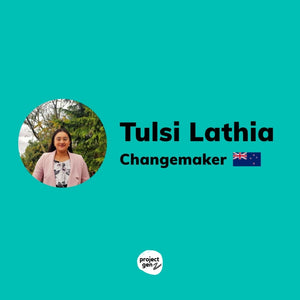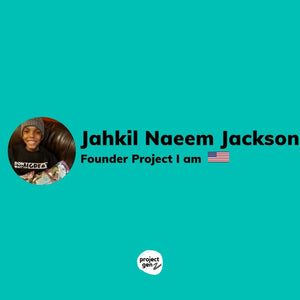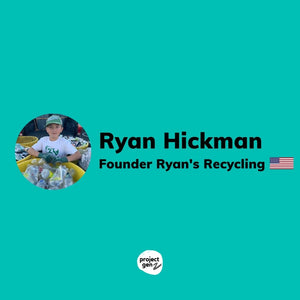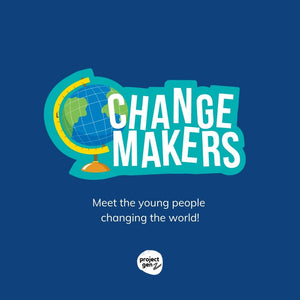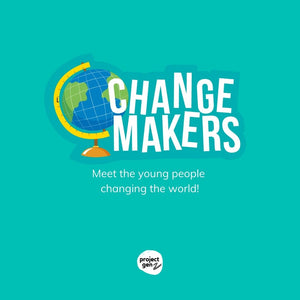 Meet the young people changing the world,

and explore how you can too!
Changemakers is a social enterprise program that showcases 3 incredible young people making a difference from around the world and their story. Throughout the program students will have the opportunity to learn just how easy it is to make an impact, and will explore the problems that exist around them and how they can make a change.
Students will;
Learn how our Changemakers found their passion and took action to change the world

How the young Changemakers took their idea and launched a movement at such a young age

Learn what it takes to be a Changemaker!
1. Jahkil Jackson, Founder of Project I am
Project I Am was created by 8-year-old Jahkil Naeem Jackson. Jahkil, now 12, has a heartfelt desire to help those in need. Jahkil's mission is to build awareness of homelessness and to help the homeless population by offering "Blessing Bags," a giveaway filled with wipes, socks, deodorant, hand sanitizer, granola bars, toothbrushes, toothpaste, bottled water, and more.

2. Ryan Hickman, Founder of Ryan's Recycling
Eleven year old Ryan Hickman has become an international icon for recycling and environmental awareness. Ryan started recycling when he was just three years old and has since recycled over 980,000 bottles and cans (over 60 tons) over the past eight years in his effort to clean up the planet and to keep pollution out of our oceans and landfills.

3. Tulsi Lathia, Founder of 'Spoonful Spice'

Tulsi Lathia had an idea to help bridge the 'cultural gap' in New Zealand, bringing her own experience as a migrant to the table. Knowing that food brings people together, and is a common thread to share one's heritage, Tulsi and her teammates started a social enterprise to publish a multicultural cookbook.


WARNING... this is a seriously inspiring program!

The program includes ;
Access to 3 x 15 minute interviews with our young changemakers plus student worksheets.

Worksheets to explore passions, changing the world and a 7 day Changemaker challenge!

PLUS.... get access to our 50 ways to make an impact & 80 acts of kindness!

 
*This program is a digital & downloadable program.
*Perfect for both Primary & Secondary ages (Age 10-18).
*If you need an invoice for your school please email info@projectgenz.com.au