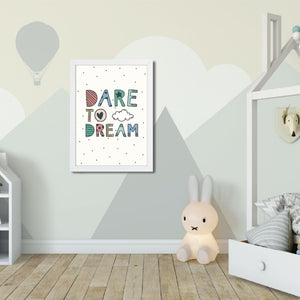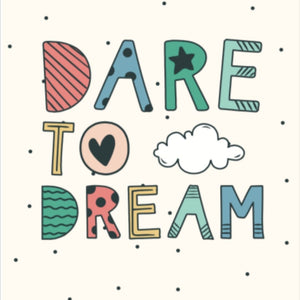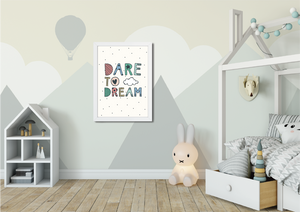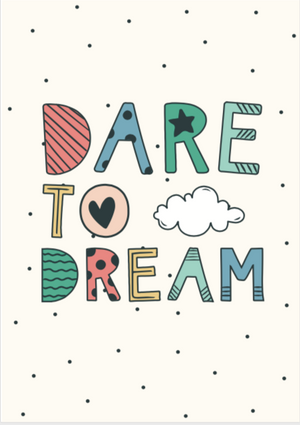 Dare to Dream with this inspiring wall print!
Reading a positive affirmation every day can help your kids to challenge and overcome self-sabotaging and negative thoughts. If they repeat them often, and believe in them, they can start to make positive changes!
A positive message coupled with light and airy tones of pink, blue and green make this print truly special.
Dare to dream big comes unframed so you can customise it with a frame that suits your style and taste. This print will make a fun and stylish addition to any room!
Size available -A4 and A3.
Laser printed on 350GSM quality paper 
We take the greatest of care when posting prints and posters, to ensure that they are delivered to their new home in perfect condition. 
We make every effort to ensure that the images and descriptions of our products are accurate. We cannot, however, be liable for differences in colour or appearance that may be attributed to variations in calibration of your computer monitor or handheld device.