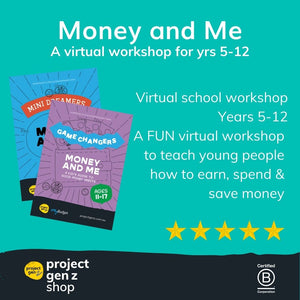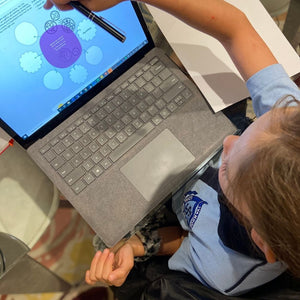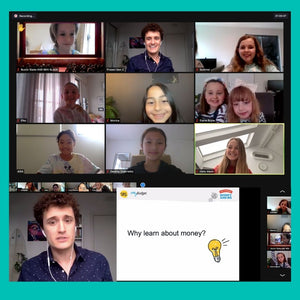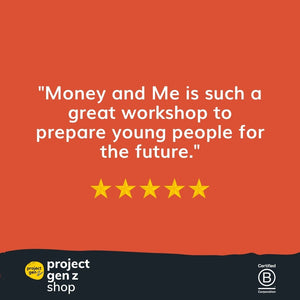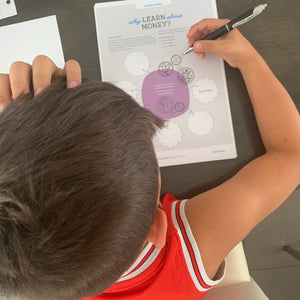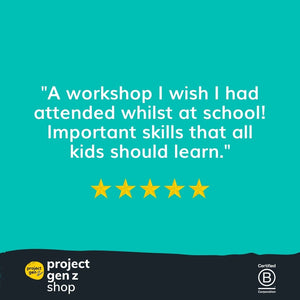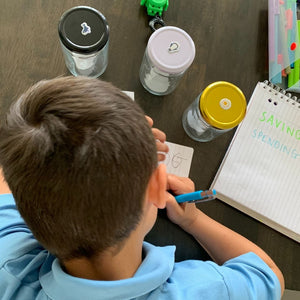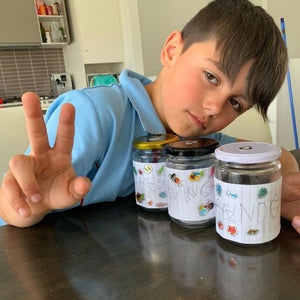 Money and Me- healthy money habits for kids and teens.
 Project Gen Z and MyBudget are excited to bring you 'Money and Me,' a guide to good money habits!
In this exciting virtual school workshop, our Money and Me entrepreneurs will take kids through a journey to learn everything there is about earning, spending and saving money.
Students will learn;
How to earn money

The difference between wants and needs

Healthy money habits

How to budget

How to save

How to develop a positive money mindset

The value of gifts and giving
This workshop is engaging, interactive and more importantly FUN! The perfect way for students to learn about money and develop real world tools. 
Each of our students will also take home one of our 'Money & Me ' workbooks so they can continue their healthy money journey- valued at $19.99!!
Outcomes
Huge amounts of inspiration, motivation and some great new skills to prepare them for life and the future of work.

A Money & Me certificate.

A dose of mentoring and coaching from our entrepreneurs and Money and Me facilitators.

A positive mindset, an increase in confidence, self belief and money skills.

A copy of our Gamechangers 'Money & Me' workbook worth $19.99!
About Money and Me
Available for years 5- 12

1 or 1.5 hour workshop

Virtual workshop done via zoom (for on campus workshops head to projectgenz.com.au)

Money and Me workbook will be provided as digital files for you to print.

Once you have purchased Money and Me we will reach out to secure a date and time for your workshop and organise all booking details. (You have 12 months from purchase to confirm a date)

If you would prefer an invoice or if you have any questions please email info@projectgenz.com.au
As seen on TV https://youtu.be/qryGomr9Vqo
Project Gen Z is a social enterprise and exists to make a difference. Our team of inspiring entrepreneurs & changemakers have delivered school workshops to over 30,000 young people.
We have been rated 5* by teachers & students.