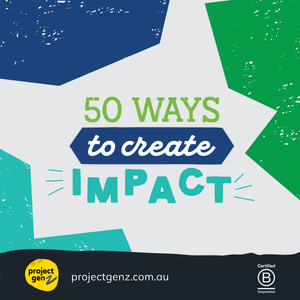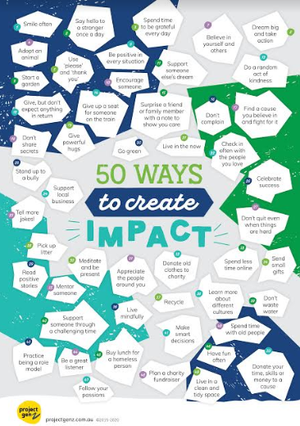 Need inspiration with building character in your kids? Get our free download- 50 ways to create impact now!
In a world where social distancing is our new normal, it has become more important to teach our kids to be positive, appreciate the people around them and live mindfully.
We have created a free poster to help you teach your kids 50 meaningful ways to create impact in this world.
Suitable for ages 8+


Check out our home learning packs designed by our entrepreneurs for more inspiration & education and support to prepare your kids for the future of work!