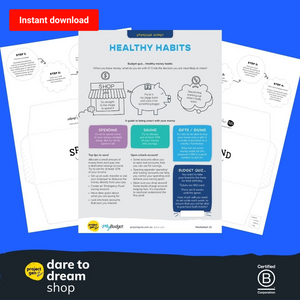 PARENTS GET YOUR FREE DOWNLOAD!
Do you think kids should learn about money???

Get your FREE healthy money habits digital worksheet for kid's!
PLUS ... our bonus 'Spend, Save & Gift' printable envelopes that will support your kid's journey to learn how to budget!
If you want to prepare your kids & teens for the future make sure you check out the Money & Me workbooks for kids & teens!