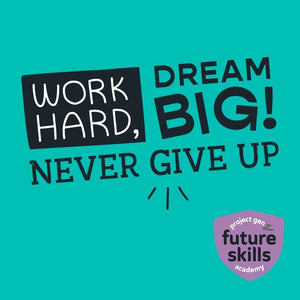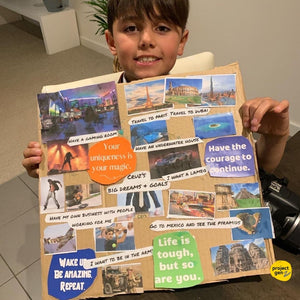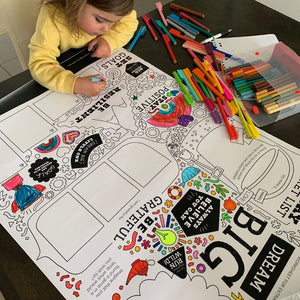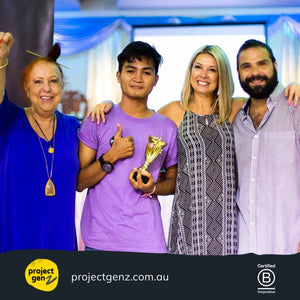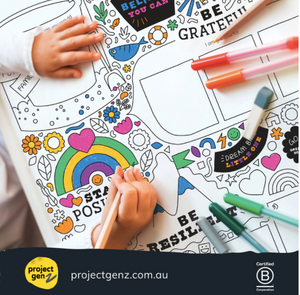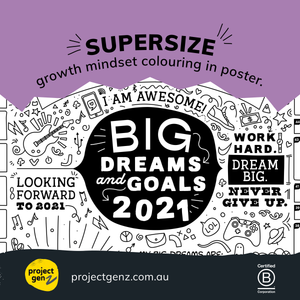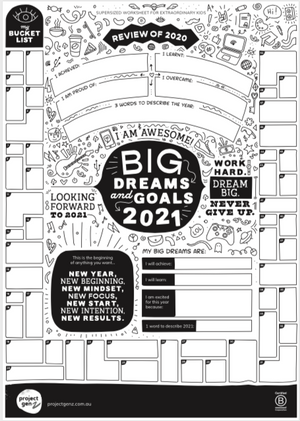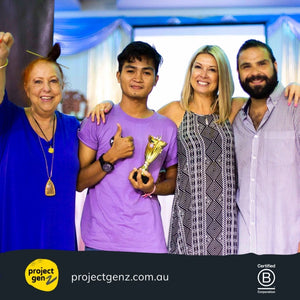 We are excited to launch our new 'Future Skills Academy' live workshops for kids!
Facilitated by some of Australia's most successful entrepreneurs & changemakers, these workshops are designed to inspire, educate and prepare kids for the future!

Dream BIG and build your vision board
Age 8-14 yrs
In this 60 minute live workshop we take kids through a journey to show them that anything is possible!
The workshop kicks off with a 'real' story from Liz Volpe, Founder of Project Gen Z which focuses on dreaming big, having goals and how to overcome obstacles to achieve success.
Then kids will be taken through a fun and interactive session to build their very own dream & vision board!
What kids will learn;
Goal setting & dreaming big 

How to overcome obstacles, be resilient and deal with adversity

How to tap into passion & purpose

A winners mindset
Kids will walk away with Increased confidence, self believe, motivation & inspiration.
PLUS A FREE GIFT...we will include one of our digital growth mindset posters for all kids that attend so kids can continue learning, dreaming big and developing these important skills for the future.
Workshop dates
Tuesday 29th June 10.30am AEDT (60 mins) SOLD OUT
Thursday 8th July 10.30am AEDT (60 mins) SOLD OUT
Tickets $35 
**Limited places- be quick- we will book out!
** Workshops are run by zoom. We will email you the zoom link and preparation details before the start of the workshop.
 **Please email: info@projectgenz.com.au with any questions
The Facilitator
Liz Volpe is one of Australia's most prominent female entrepreneurs dedicated to empowering  the next generation with the skills to navigate a business landscape... yet to be imagined. She  is a courageous innovator, empowered woman in business and is driven by an unshakeable  belief that the pursuit of our dreams can positively affect change in the world. 
"The person with big dreams is more powerful than the one with all the facts. Those who dare to dream often have a broader perspective in life and can turn the improbable to the possible".
-Albert Einstein.
Project Gen Z is a B-corporation social enterprise. We are globally recognised for the work we do to make an impact on the world. So far we have inspired & educated over 30,000 young people around the world.
Our mission is to inspire, educate & activate the next generation of world changers. Thank you for being a part of our movement.