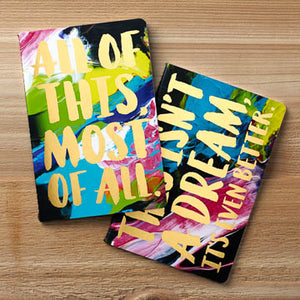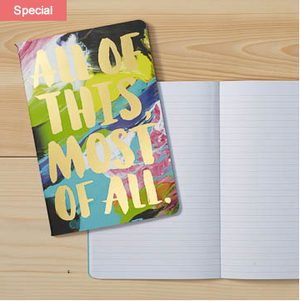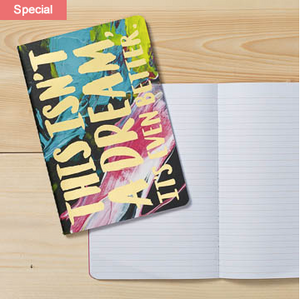 This isn't a dream!

Science says you are 42 percent more likely to achieve your goals if you write them down. Writing your goals down not only forces you to get clear on what, exactly, it is that you want to accomplish, but doing so plays a part in motivating you to complete the tasks necessary for your success!
Our set of 2 dream notebooks will help you on your journey to achieving your goals and dreams!

With lay-flat spines and lined pages, these notebooks are designed to travel everywhere you do, and look beautiful while doing it.

Each one is a stylish accessory, a source of inspiration, and a tool for your everyday.
Each set includes 2 notebooks
Softcover with elastic band
8.5"H x 5.75"W
64 lined pages
Printed with soy ink on FSC®-certified paper